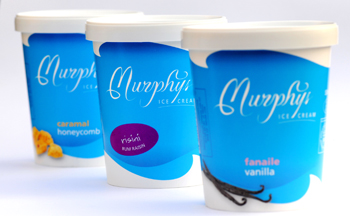 One of my favorite ice cream blogs to keep up with is that of Keiran Murphy, one of the owners (along with his brother Sean) of
Murphys Ice Cream
in Killarney and Dingle, Ireland. (I am also enamored with the typographic treatment of their logo.)
Keiran's blog,
Ice Cream Ireland
, is diverse, knowledgable and interesting. I love it for it's recipes, photos (see right for an excellent example!), ice cream making tips, and the culture of ice cream and Ireland in general I get from keeping up with the blog. One of my favorite posts ever was Ice Cream Made Easy, with Sean and his son Conor teaching us how to make ice cream. It is just wonderful!
I've never been to Ireland, but Murphys Ice Cream is on my list of places to visit.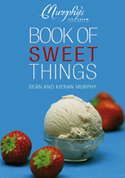 Recently the brothers published a book,
Murphys Ice Cream Book of Sweet Things
, which I am dying to get my hands on, but it seems not to be available yet in the U.S., and I am trying to avoid the high international shipping costs. But if it continues to not be available state side much longer, I am going to cough up the shipping because I would love to have a copy.
Murphys Ice Cream belongs right up there with things I like from Ireland:
The Frames
,
Damian Rice
,
U2
, my brother-in-law and his family, my friends from Cork, Damian and Gemma, and Irish blooded American friends. Oh, right...and that fabulous accent. And the movie
Once
.
Images courtesy of Keiran at Ice Cream Ireland. Thanks, Keiran!